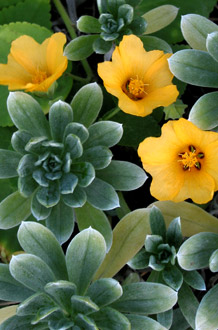 ConservationConnections.org is a key initiative by the Hawaii Conservation Alliance to increase support for conservation work across the Hawaiian Islands. Launched in April 2014, our site was largely created in response to the many people who want to get plugged into conservation efforts but aren't sure how to get started. They are aware of the need to protect and preserve Hawaii's natural beauty and resources and want to invest time, money and talent. However, they often don't know where the places are located, let alone have information about these areas and how they can help. Conservation Connections helps bridge that gap by uniting a wealth of information easily available and accessible on their PC or smart-phone device.
Today, Conservation Connections has quickly become the leading one-stop shop for anyone who is looking for opportunities to volunteer, intern, research, or donate to a diverse range of non-profits that are doing great work stewarding land, ocean and cultural sites in Hawaii. The site also serves as a great resource for those organizations who are doing amazing work in conservation and want to connect directly and more often with local residents and visitors to Hawaii.
Interested in learning more about Conservation Connections? Contact us at Capacity@hawaiiconservation.org.